When I decided to share more interior content this year, Anthropologie was one of the first brands to came to my mind. Even though Anthropologie is the ultimate lifestyle brand holding so many different categories under its roof, I always see it as home decor and interior brand. And When I decided to purchase something from this brand, I needed to check the quality first because, in the end, the price range is not necessarily the most affordable one. So Is Anthropologie a Good Brand? Shall we dive into more details?
Define What is Good for you
If you meant quality, I give a score of 3.7 out of 5. This can be easily seen from the reviews on the products. I can see the products are generally more quality when it comes to furniture. But the other categories, like small household items or decoration-related items, reviews are generally mixed. But my overall experience generally very good with Anthropologie. They never turn me down as a customer when I have some problematic experience.
But If you meant as a company values, I can give them 3 out of 5. Last year so many brands came under the radar for so many reasons. Covid, BLM, LGBTQ+ rights made so many brands aware of their mistakes. Anthropologie was no different. Industry watchdog Diet_Prada also slammed them. But I want to give them credit for learning from their mistakes. Their work in those areas will show if the company is truly a good company that values its employees, customers, and community.
What is Anthropologie known for?
As mentioned earlier, the brand is known for furniture, clothing, accessories, beauty & wellness, stationery and small gift items like candles.
As an occasional Anthropologies shopper, I buy stationery (love them 😍), candles 🔥, clothes, home decor, and finally, two weeks ago, my first furniture item. I will write a review about this very famous bamboo chair soon. But before my review, Pari Rattan Chair is on sale. Take advantage of that.
Is Anthropologie a Quality Brand?
I think the quality depends on categories and also some specific products. My personal opinion shows that stationary and candles are definitely very quality. As mentioned above furniture category generally has excellent reviews, and yet there are exceptions.
Personally, I wouldn't buy my jewelry from Anthropologie. It's costly, and I am not sure about the quality deserves that price range. Clothes are variable. As you know, there is no Anthropologie brand, but the brand itself curated all the items from other sellers or local artists in some cases. Lastly, If you buy shoes from Anthropologie and you know the brand also sells on websites like Nordstrom, always double-check the prices.
My Top 20 Picks from Anthropologie
Clothing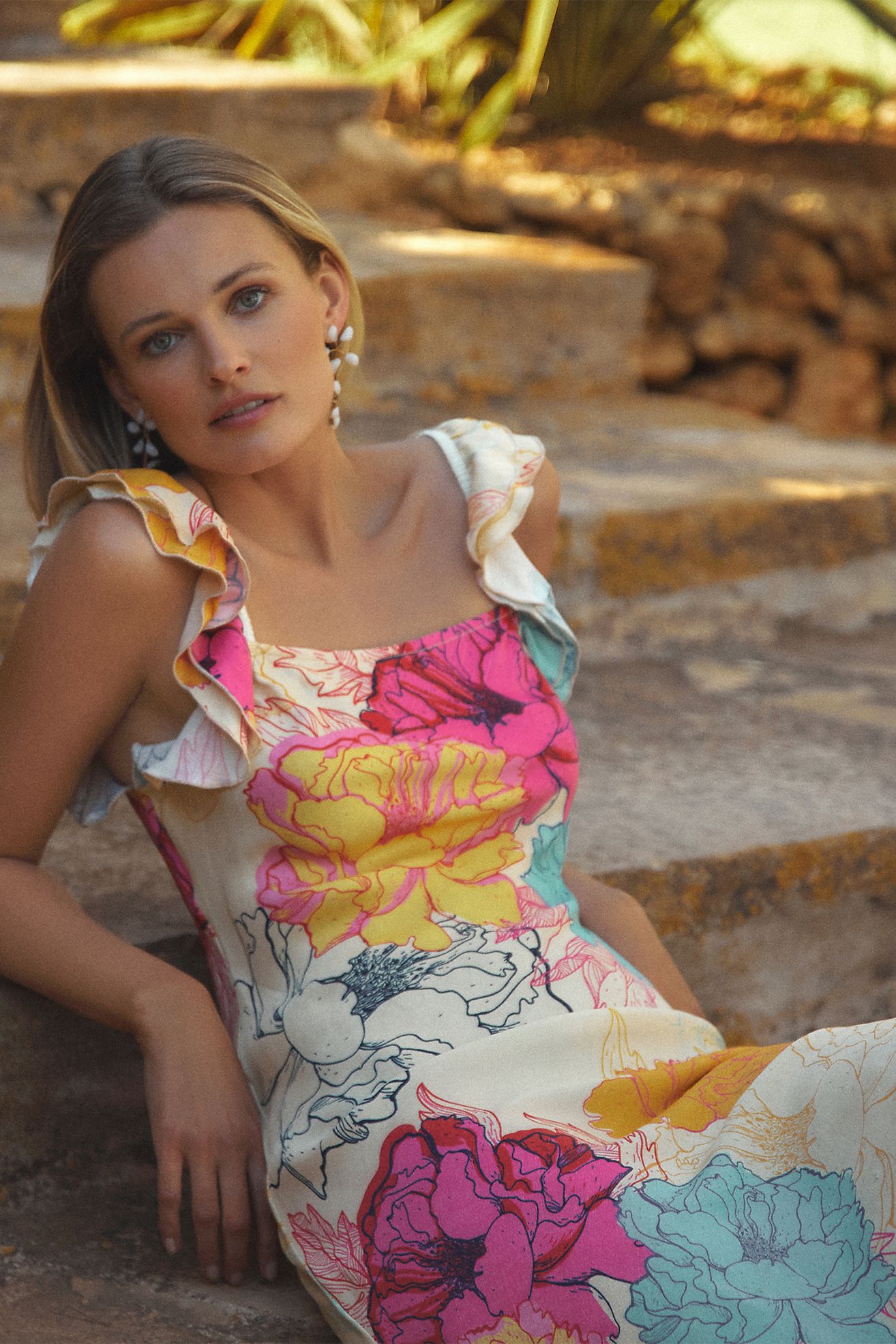 FURNITURE & DECOR
KITCHEN
HOME & GIFTING
BEAUTY