Let's talk about something we all adore—ballet flats! ? They're back and more fabulous than ever for Fall 2023. So, let's dive into the crème de la crème of designer ballet flats from our favorite luxury designers, shall we?
1. Chanel Ballet Flats
Chanel is the timeless classic we all crave! Their cap-toe ballet flats are dripping in sophistication. Whether in velvet or leather, these gems are essential for every fashion lover.
2. The Row Ballet Flats
Minimalist and chic, The Row offers ballet flats that are like a breath of fresh air. The subtle detailing and luxurious leather make them a sleek and stylish choice for any outfit.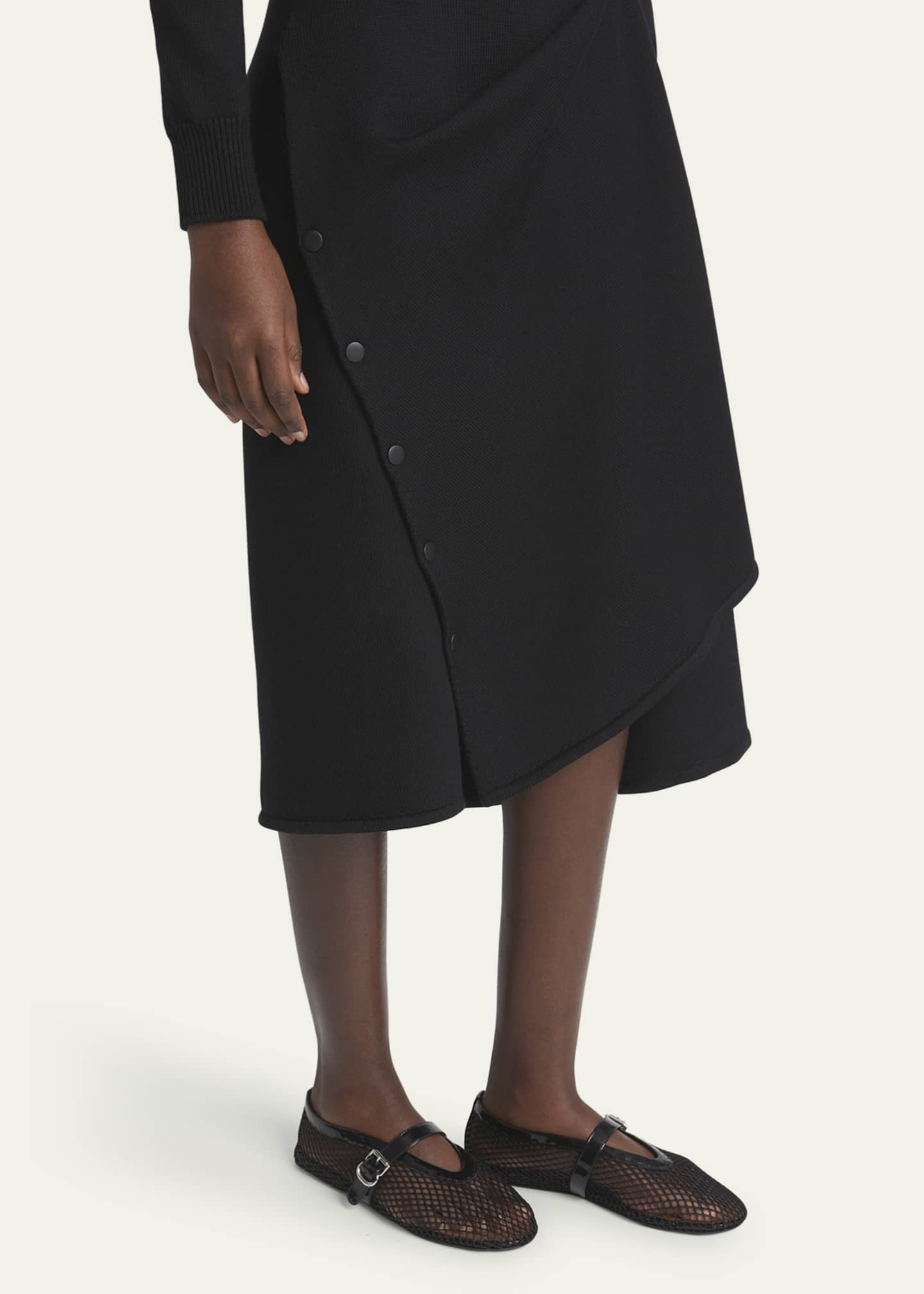 3. Alaïa Ballet Flats
Alaïa is bringing the drama with their crisscross velvet ballet flats. The impeccable detailing makes them a standout choice for those who dare to be different.
4. Jil Sander Ballet Flats
Jil Sander is all about modern elegance. Their ballet flats are a harmonious blend of style and comfort, making them a fabulous pick for the contemporary fashionista.
5. Khaite Ballet Flats
Add a dash of sparkle with Khaite's crystal-embellished mesh ballet flats. They're the perfect mix of glam and sophistication, adding a touch of luxury to your step.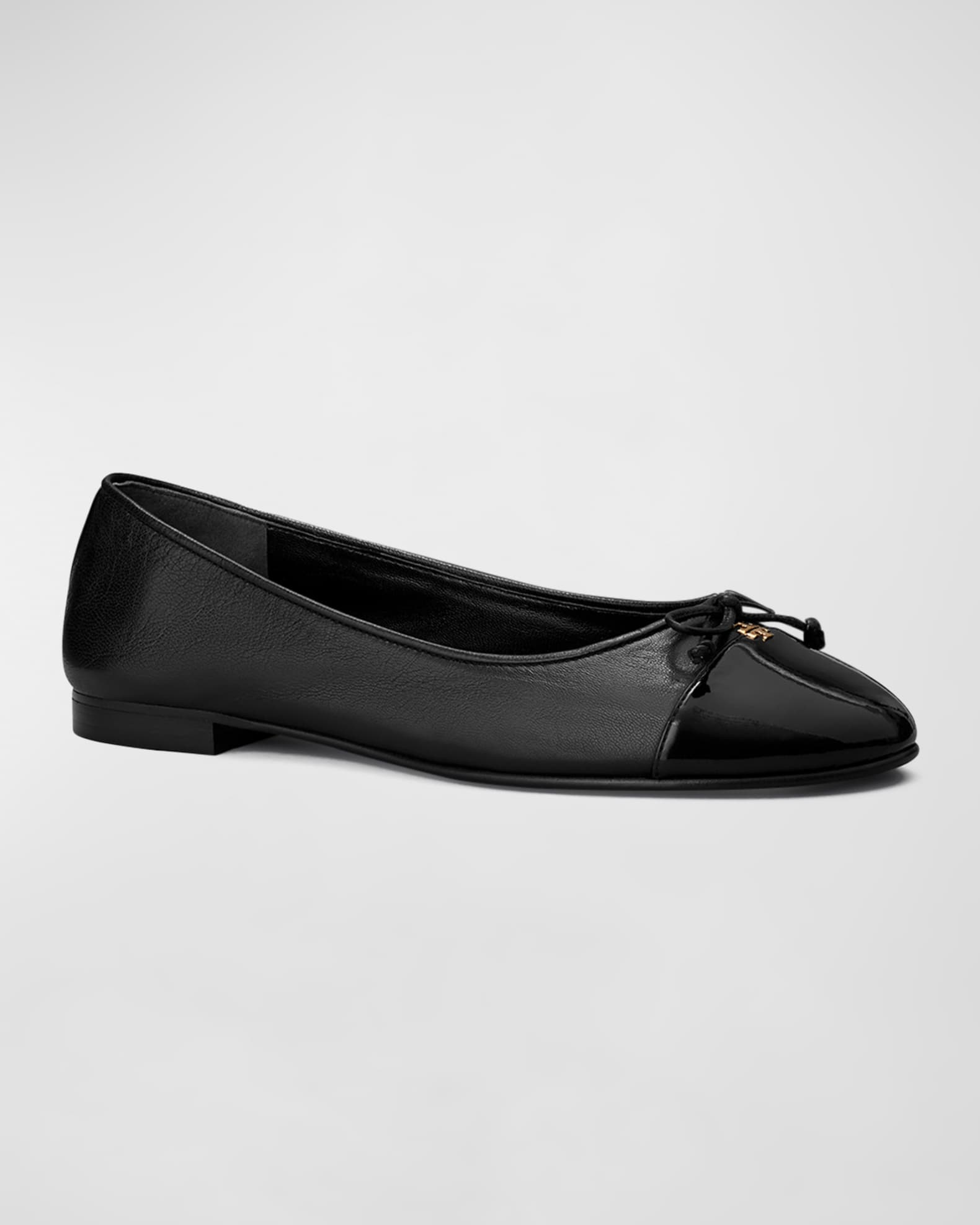 6. Tory Burch Ballet Flats
Shine on with Tory Burch's metallic ballet flats. They're chic, versatile, and comfy for those who love to make a statement. Not the luxury but very reasonable price. And they are extremely popular in UES women.
7. Prada Ballet Flats
Prada is redefining luxury with their innovative ballet flats. The modern slingbacks with a kitten heel are a fresh and elegant addition to any wardrobe.
8. Mansur Gavriel Ballet Flats
Keep it classy with Mansur Gavriel's ladylike square-toe ballet flats. The simplicity and premium materials make them a timeless treasure.
9. Celine Ballet Flats
Celine is serving understated luxury with their elegant ballet flats. They're a harmonious blend of comfort and style, a must-have for every fashion enthusiast.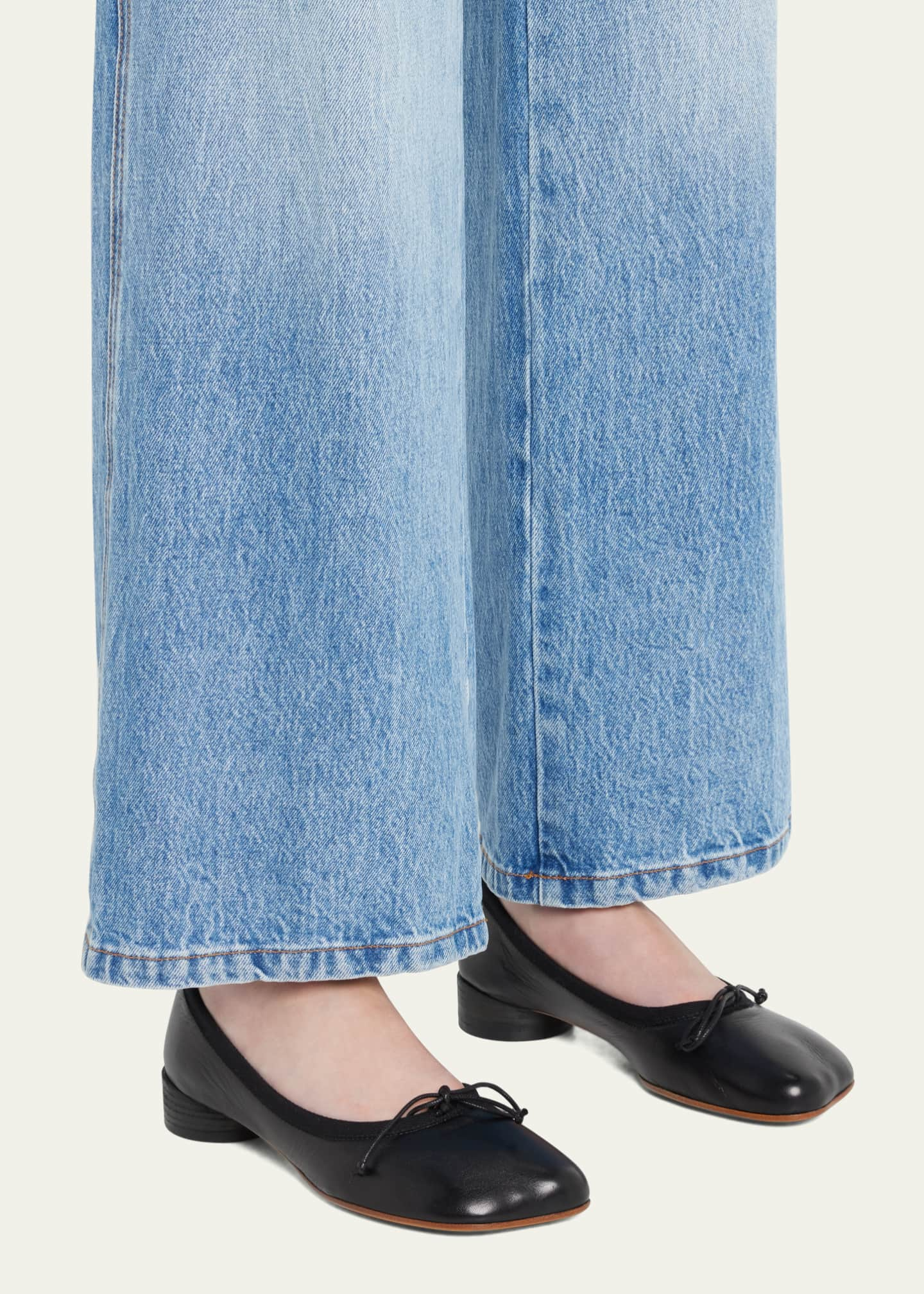 10. Maison Margiela Ballet Flats
Maison Margiela is the avant-garde genius of ballet flats. Their unconventional and unique designs are conversation starters, making them a bold choice for the fashion-forward.
Frequently Asked Questions from Alley Girl Readers
Are square-toe ballet flats in style in 2023?
Yes, they are! Square-toe ballet flats are the trendsetters of 2023. With designers like Mansur Gavriel embracing this style, they are the chic and modern must-haves of the season.
Are ballet flats still in style?
Absolutely! Designer Ballet flats are the timeless style staple that never fades. They're versatile, stylish, and the epitome of comfort, making them a perennial favorite.
Why do people like ballet flats?
People adore ballet flats for their unbeatable comfort and unmatched versatility. They're the go-to for those seeking a blend of style and practicality, a true wardrobe MVP!
Conclusion
And there you have it, style mavens! Ballet flats are your ticket to quiet luxury and understated elegance this fall. Whether you're swooning over the minimalist charm of The Row or the bold flair of Maison Margiela, there's a ballet flat out there just for you. Happy shopping! ?
Craving more fashion insights and style tips? Swing by alleygirl.com, your friendly neighborhood guide to all things chic and trendy!