The holiday season is a time of joy, celebration, and, most importantly, giving. One of the most thoughtful gifts you can present to your loved ones is the gift of comfort. With the increasing trend of aesthetic bedding sets, bedrooms are no longer just spaces for sleep; they've transformed into style sanctuaries.
How Many Sets of Bedding Should You Have?
For optimal comfort and ease of maintenance, it's recommended to have at least three sets of bedding for each bed. This rotation ensures one set on the bed, one in the laundry, and one stored for future use. Not only does this system offer convenience, but it also extends the life of each bedding set, ensuring you get the most out of your purchase.
How Do I Choose Luxury Aesthetic Bedding Sets Bedding?
Selecting luxury bedding goes beyond just picking out pretty patterns. The fabric type, its origin, and weave play crucial roles. For instance, Egyptian and Pima cotton are renowned for their long fibers, ensuring durability and a soft touch. The finish and detailing, combined with expert craftsmanship, elevate bedding from comfort to luxury.
What to Be Careful of When Buying Expensive Bedding Sets?
Investing in high-end bedding sets requires careful consideration. Authenticity is paramount. Certifications like OEKO-TEX or GOTS can vouch for organic materials and ethical manufacturing processes. A common misconception is that a higher thread count always means better quality, but that's not always true. Proper care instructions are vital; luxury bedding often demands specific maintenance to maintain its premium feel and appearance.
Table of Contents
Dive into the World of Aesthetic Bedding Sets
Gata Bedding: A pioneer in luxury bedding, Gata Bedding offers a fusion of modern aesthetics with comfort. Their designs resonate with contemporary home decor trends, making them a top choice for style enthusiasts.
Parachute: A brand that has redefined luxury, Parachute's bedding sets blend elegance and comfort. Their meticulous attention to detail ensures that every product is a masterpiece.
Brooklinen: A brand that champions affordability without compromising on quality. Their range, especially the Washed Linen, is a testament to their commitment to delivering premium comfort.
Bed Threads: Offering many vibrant colors, Bed Threads is renowned for its 100% Flax Linen sheets. Their unique 'build your own bedding' option provides a personalized touch.
Coyuchi: Embracing nature's essence, Coyuchi's organic bedding promises an eco-friendly and luxurious experience.
West Elm: Epitomizing modern chic, West Elm's bedding collection combines contemporary designs and unparalleled comfort.
Casper: In addition to their world-famous mattresses, Casper's bedding promises breathability and comfort, ensuring a rejuvenating sleep.
Serena & Lily: A brand that exudes luxury, Serena & Lily offers intricate patterns and solid colors, catering to many aesthetic preferences.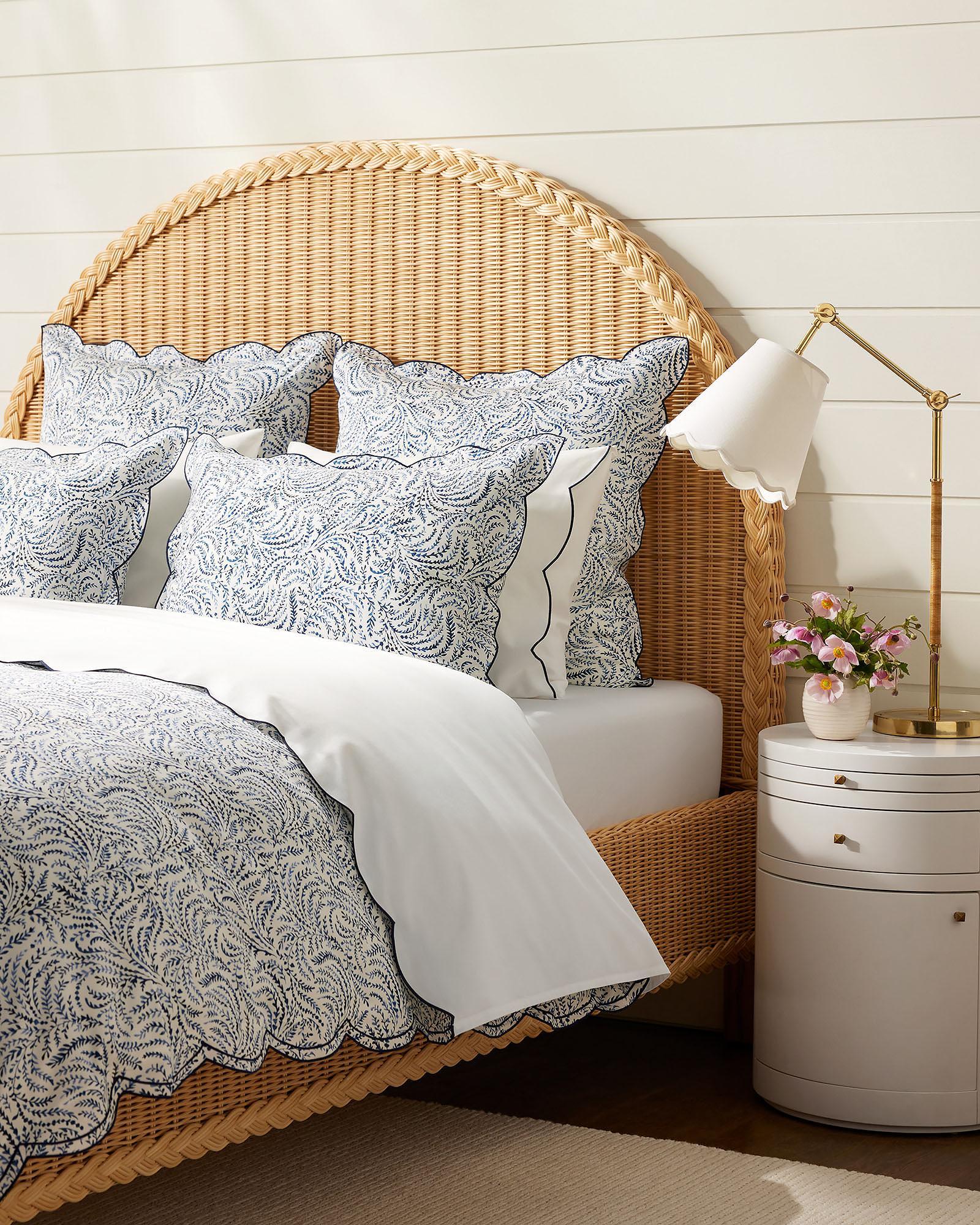 Ettitude: Pioneering sustainable bedding, Ettitude's CleanBamboo linens are an eco-friendly marvel, promising both softness and sustainability.
Pratesi Sheets: An emblem of Italian luxury, Pratesi's meticulous craftsmanship ensures a lavish sleeping experience, making every night feel like a stay at a luxury resort.
Frette: With over 150 years of legacy, Frette's bedding is a harmonious blend of luxury and artistry, making it a staple in many upscale establishments.
Amazon Basics: Offering versatility and affordability, Amazon Basics caters to a wide audience, ensuring quality without breaking the bank.
Ralph Lauren: A testament to timeless elegance, Ralph Lauren's bedding collection adds a touch of sophistication to any bedroom.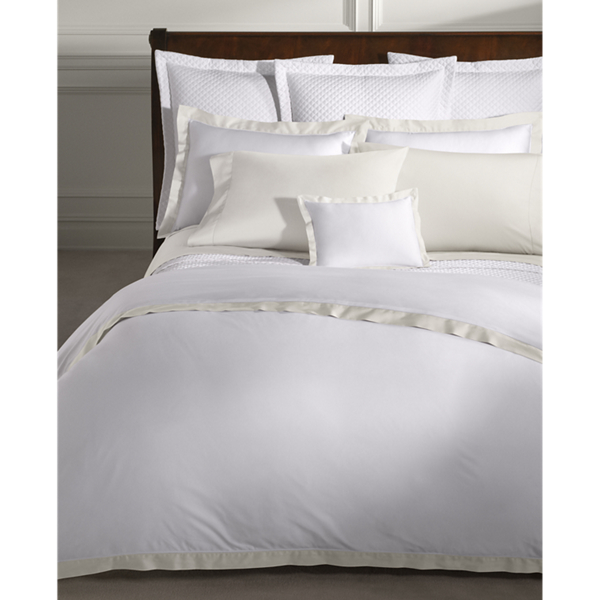 Cultiver: Celebrated for its linen offerings, Cultiver emphasizes both comfort and simplicity, making it a top choice for modern homes.
Crate and Barrel: Known for its contemporary designs, Crate and Barrel's bedding collection is both chic and functional. Their range promises durability and style, making it a favorite among many.
Matouk: A brand that stands for luxury and craftsmanship, Matouk's bedding range is crafted from the finest materials, ensuring both comfort and elegance.
Buffy Eucalyptus: Renowned for its eco-friendly eucalyptus bedding, Buffy promises a cooling and refreshing sleep experience, making it perfect for warm climates.
Boll & Branch: Committed to ethical sourcing and organic materials, Boll & Branch's bedding range is both sustainable and luxurious.
Snowe: Simplifying luxury, Snowe offers a curated range of bedding that promises quality and comfort, making it a top choice for many.
Sleep Number: Beyond their innovative mattresses, Sleep Number's bedding collection is designed for optimal comfort, ensuring a restful night.
Quince: Known for its minimalist designs, Quince's bedding range is both stylish and affordable, making it a popular choice among many.
The Rise of Aesthetic Bedding in Modern Homes
Modern homes are increasingly focusing on aesthetics. The bedroom, once a private sanctuary, is now often an extension of one's personal style. Aesthetic bedding sets play a pivotal role in this transformation. From minimalist designs to intricate patterns, there's a set for every taste. Brands are also focusing on sustainable and ethical production, ensuring consumers can sleep soundly in more ways than one.
The world of bedding has evolved, with a focus on aesthetics and comfort. Gifting aesthetic bedding sets is not just about presenting a product; it's about offering an experience. This holiday season, choose from the plethora of brands that promise quality, style, and comfort. After all, a good night's sleep in a beautifully adorned bed is a gift everyone deserves.